There are many different kinds of content management systems (CMS) available. And they're all made to assist users in building their own websites without any programming experience.
While some systems are geared toward customers with some coding experience, most are focused on website owners who want to develop and maintain their sites as easily as possible.
The digital era is embraced by many more recent CMS platforms, which enable sharing rich content on platforms other than the web, like voice-activated technology, augmented and virtual reality applications, smartwatches, and mobile apps.
There are currently between 1000 and 2000 content management systems in use, and the number is rising. The decision must take into account the purpose and scope of the website because each has a distinct target market and offers a variety of features. You can easily create a website using a CMS platform without knowing any code.
There are numerous CMS web development platforms, including WordPress, Blogger, Hubspot CMS, Joomla, and BigCommerce.
Top 10 CMS Platforms in 2023
1. WordPress
One of the most well-known and extensively used open-source PHP CMSs is WordPress. Wordpress web development platform can support a large number of apps and is adaptable enough to manage a variety of various user scenarios. You only need to look at the 75 million already live websites that rely on it to see how well-suited it is for serving as the basis for a simple blog and a sizable e-commerce business.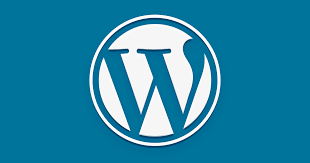 Key features:
Convenient platform
The largest theme and best plugin directories
Incredibly safe platform
Built-in SEO features
WP Toolkit extension is available for the Plesk hosting platform.
Pros
Because of its extensive extensibility, WordPress is the perfect CMS platform for both novices and developers.
WordPress offers an XML download option for all of your content, making it simple to switch to another platform in the future if you so desire.
Use a wide selection of excellent free WordPress plugins and themes to customize.
Cons
WordPress themes and plugins are not all trustworthy or of the highest caliber.
Defaults to using forums, tutorials, and documentation instead of providing direct customer help.
In addition to setting up your hosting and domain name, you'll be in charge of managing issues like security and backups.
Pricing
WordPress.org is a totally free platform. To add functionality to your website, you will need to spend money on a domain name, a hosting package, and certain plugins. You can launch most small company websites and blogs for less than $100 a year.
2. Joomla
One of the greatest PHP CMS platforms is Joomla, which has a solid reputation for being suitable for portfolio and blogging websites. It might be slightly overshadowed by WordPress, but it still offers enough excellent functionality to build useful blogs and engaging websites. Database integration shouldn't be a problem because it works well with a few versions of SQL.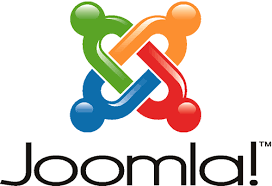 Key features:
Intelligent UI
Incredibly flexible front-end
Upgrades to security regularly
Suitable for blogs and dynamic web applications
There is a Joomla extension available for the Plesk hosting platform.
Pros
Effectively manage a website with hundreds of subpages.
Utilize two-factor authentication to ward off intrusions.
Since Joomla is open source, there is a wealth of community support at your disposal.
Cons
The control panel's vocabulary for web development is not user-friendly for beginners.
Incompatibility between various plugins, extensions, and modules.
If you have many different extensions and modules installed, there might be some compatibility problems.
Pricing
The Premium Shared Hosting plan from Hostinger costs $2.99/month, and the Business Shared Hosting plan is $4.99/month. Both of these Joomla hosting plans include a free domain.
3. Drupal
One of the top PHP CMS platforms available is Drupal. It started off as a bulletin board and then developed into one of the most well-known PHP-based content management systems. It is suitable for eCommerce stores and open-source. Thanks to its extensive feature set, Drupal makes it simple for developers to create improved online stores.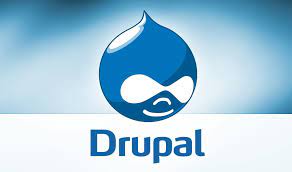 Key features:
The platform can be significantly improved.
Regular updates and fixes improve platform security
Drupal is a good fit for eCommerce.
The best PHP content management system for busy websites
Pros
Less susceptible to security risks because the CMS software frequently performs security tests.
Built-in modules aid in enhancing a site's functionality.
Similar to other well-known platforms like Joomla and WordPress, support is provided through community support channels.
Cons
Need familiarity with HTML, CSS, and PHP code.
It can take time to manage the platform, such as when upgrading to a new version.
The majority of Drupal websites use themes that have been heavily customised by developers, which can be very expensive.
Pricing
A normal Drupal website costs between $30,000 and $40,000, but if you need more customization, be prepared to pay over $100,000.
4. Wix
Wix is a well-liked CMS platform, however it has certain drawbacks. Because every shrewd business owner is aware that WordPress is unquestionably superior to Wix, we frequently receive questions from readers about how to make the conversion from Wix to WordPress.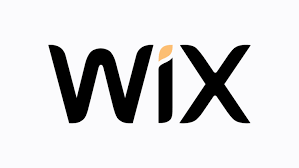 Key features:
Add Animation Effects and Parallax Scrolling to Your Website
SlideShows: Create a Stir
Engage Viewers with Cinemagraphs
Use Columns to create beautiful order
Pros
Creating pages that look exactly how you want is incredibly simple with Wix's drag-and-drop interface.
Wix offers a wide selection of ready-made templates.
To add new features to your website, these function similarly to WordPress plugins.
Cons
On Wix, you cannot switch to an other template after making your selection. This can force you to use a layout that isn't ideal for your website.
Without upgrading to a paid plan, Wix does not allow you to operate an eCommerce store.
You can only accept payments through Authorize.net or PayPal.
Pricing
The premium plans start at $13 per month and provide additional flexibility. You must spend at least $23 each month if you want to accept payments online.
5. Shopify
Many owners of eCommerce websites are familiar with and adore Shopify. Small business owners may easily set up and maintain their online storefronts with the help of this hosted service. In Shopify's dashboard, you may manage your entire store.


Key features:
Ideal for brand-new online store entrepreneurs
Setting it up doesn't need a lot of technical expertise.
All packages come with security, hosting, and support.
For your customers, Shopify's checkout process is simple and seamless.
Pros
You can accept credit and debit cards using Shopify Payments, an integrated payment system.
For Shopify, there are numerous add-ons and themes. If your sales exceed a certain threshold, you don't need to upgrade.
Cons
Especially if you wish to add numerous third-party apps to your shop, your charges may end up being rather substantial.
Compared to items like WordPress plugins, Shopify's apps are less flexible.
Less control over how your store will look and operate.
Pricing
Plan A costs $29 per month. With more features, the most expensive plan costs $299 per month. By paying for a full year upfront, you receive a discount.
6. Magento
Magento is currently the go-to platform for creating cutting-edge online stores because it was created with eCommerce applications in mind. Magento's incredibly powerful eCommerce capabilities power the websites of numerous well-known brands, like Ford, Nike, Foxconnect, and many others.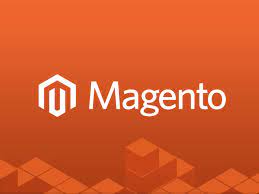 Key features:
The platform has enough features to support contemporary eCommerce sites.
Magento is incredibly user-friendly.
The community frequently creates extensions and plug-ins.
The platform can support large apps and is very scalable.
Pros
Magento is used by several incredibly well-known companies, such as Nike and Coca-Cola.
Different payment gateways may be connected to Magento. Additionally, it offers a few choices.
You can add additional features to Magento using the many third-party extensions that are readily available.
Cons
Magento may seem overwhelming if you're just getting started in eCommerce.
Finding competent Magento developers can be challenging, and hiring them can be very expensive.
The level of support can vary, especially if you use Magento Open Source.
Pricing
Prices begin at around $22,000 per year, which is out of reach for many new businesses. But it might be a choice to take into account if you need a strong CMS platform for an established company.
7. HubSpot CMS
HubSpot CMS is among the best CMS choices for building a website that doesn't require frequent updates and changes. The user-friendly tools on this platform make it ideal for beginners as well because they enable website publishing without the need for technical expertise. Additionally, its excellent integrated sales and marketing tools contribute to growing reach and engagement.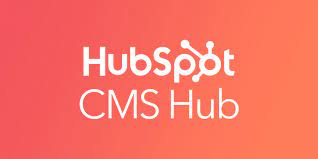 Key features:
They have intelligent content options.
Serverless operations exist.
Built-in security safeguards
Configurable theme choices
Pros
Utilize social media and email to boost interaction.
Establish a dedicated staff to monitor the system continuously for threats and to manage standard virus scans.
You can modify assets more quickly thanks to serverless functionalities, adaptable theme choices, and command line tools.
Cons
There is no free version; however, a free trial is offered.
Restricted use of plugin and theme gallery.
Lack of direct technical assistance.
Pricing
All the features you require to create a fully functional website are included in the $25/month Starter plan. For creating more intricate web applications with dynamic personalization and internal processes, the higher tiers are better suited.
8. BigCommerce
BigCommerce, like Shopify, is a fully hosted platform for developing eCommerce websites. You can open your store, generate sales, and start making money right away. Non-technical users can easily get started without hiring a developer thanks to the variety of themes and shop templates.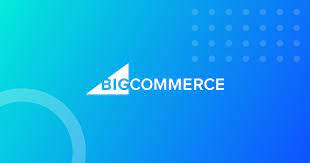 Key features:
Create a new domain or use a free one.
Accept payments immediately
Support is offered around-the-clock
Excellent business solutions
Pros
You can test out BigCommerce before making a purchase thanks to the trial plan.
In addition to credit or debit cards, customers can pay with digital wallets like PayPal, Apple Pay, and Amazon Pay.
With BigCommerce and WordPress, you can benefit from the best features of both CMS systems.
Cons
Having little power over your store
Themes and integrations are rather constrained
You will be promoted to a higher price tier and advanced to the following level of the pricing structure as your store expands.
Pricing
For up to $50,000 in annual sales, the Standard pricing plan's lowest rate is $29.95/month. The Pro plan, which costs $249.85/month and covers sales up to $400k, is the most expensive.
9. TYPO3
The top PHP CMS platforms include TYPO3, which is one of them. It is compatible with many different operating systems, including Windows, Linux, macOS, FreeBSD, and OS/2. Large companies are best suited to use it to power their portals and eCommerce platforms, and it has a sizable community that offers ongoing support and discussion.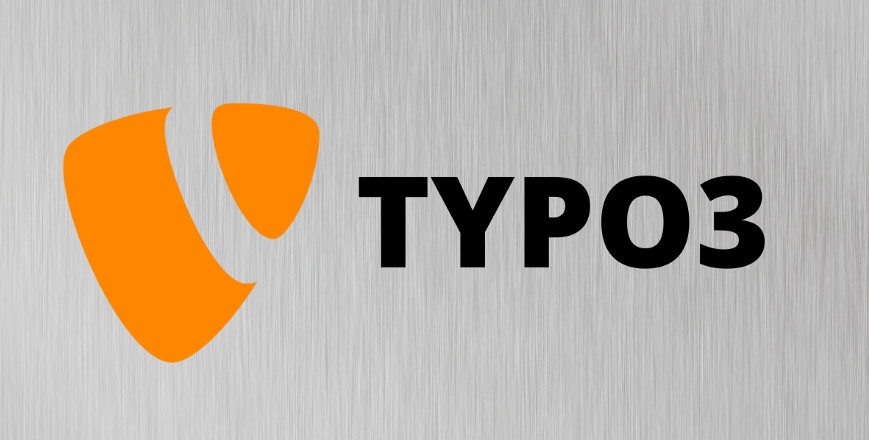 Key features:
A sizable neighbourhood
Flexible and packed with features
Commercial
Modularity
Pros
It works well as both the script and the foundation for a sizable news website.
Additional discussion forums, online shops, image galleries, and other capabilities may be added.
Adding photos, forms, tables, multimedia, or even just simple text, gives you a lot of control over the website layout.
Cons
It takes time to learn how to utilise, undoubtedly more time than WordPress or Joomla would require.
It is unquestionably the case. However, if the website is not too big and does not receive a lot of traffic.
Administrators must have a little more knowledge of the script than programmers; it's a tough nut to crack.
Pricing
TYPO3 is open source. The platform, the extensions to the TYPO3 basic system, and the content management system (CMS) are all free.
10. Blogger
Since 1999, Blogger has been in existence. As implied by the name, it is a CMS platform designed exclusively for blogging. Google offers this service without charge. Blogger blogs typically have Blogspot in the domain name, though you can also use your own.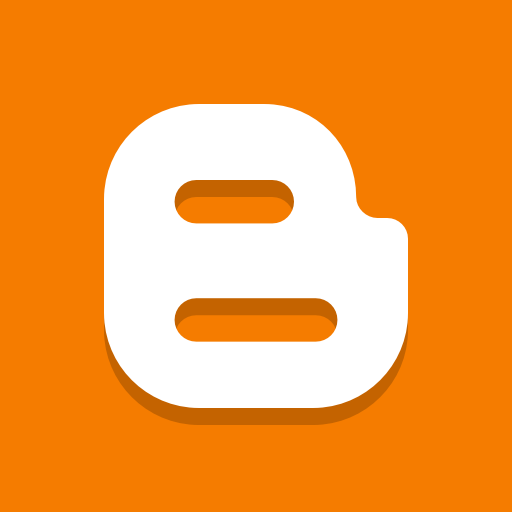 Key features:
Categorization/Grouping.
Tools for collaboration.
Management of content.
Options for publishing content.
Pros
A blog may be set up quickly, and it is ideally suited for posting articles.
You may add a variety of tools for no cost to your blog.
Google is the host of your blog. Nothing has to be updated, installed, or paid for hosting.
Cons
Blogger is not the ideal CMS platform for running a website that isn't a blog. For instance, it doesn't have any eCommerce functionalities.
Although every theme is free, they are all rather simple. You can somewhat alter them, but you cannot develop your own themes.
If you wish to go from Blogger to WordPress, you can export your articles, but you'll need to manually transfer your pages.
Pricing
Unless you decide to purchase a custom domain name, Blogger is entirely free and you won't be charged anything. If you decide to purchase a domain name, it is advisable to do it via a domain registrar rather than Blogger. By doing this, it will be simpler for you to switch your website from Blogger in the future.
Frequently Asked Questions
1. What is the difference between CMS and a website builder?
A content management system (CMS) is a platform that enables users to store, publish, delete, and modify content in a database. The phrase "website builder" typically refers to all-in-one platforms made to make the process of building a website more efficient. Some CMS themes even have drag-and-drop functionality built right in, making them just as simple to use as CMS web development. Greater customizability - Content management systems give you access to the underlying code, enabling you to make specific changes that you wouldn't be able to make when using a website builder.
2. How does CMS work?
A content management system is a program that organizes content and enables multiple authors to add, edit, and publish it. The way content is typically displayed in a CMS is based on a set of templates, much like a website, and is stored in a database before being displayed in a presentation layer. Without the need to write new code from scratch, CMS development offers a graphical user interface with tools for creating, editing, and publishing web content. A content management application (CMA) and a content delivery application are the two parts of a content management system (CMS).
3. What are the main benefits of CMS?
There are variations among CMS platforms. While some CMS excels at publishing and content creation, others place a greater emphasis on search engine optimization. As a result, you should consider the features of the CMS you choose for your website and how they can benefit you:
You've undoubtedly seen this before when you've upgraded your computer's software or purchased a new gadget.
Numerous customization possibilities are available for most content management systems. By installing a new theme, you may quickly change the layout, appearance, and general design.
If you continue using the same technique as your firm grows, you'll struggle to keep up with the increased content needs.
As more people than just you start contributing to your content strategy, you'll need an editorial or content calendar.
You ought to select a CMS with stringent security measures. Despite the fact that some CMS have security features built right into the programme.